What is Shockwave Therapy?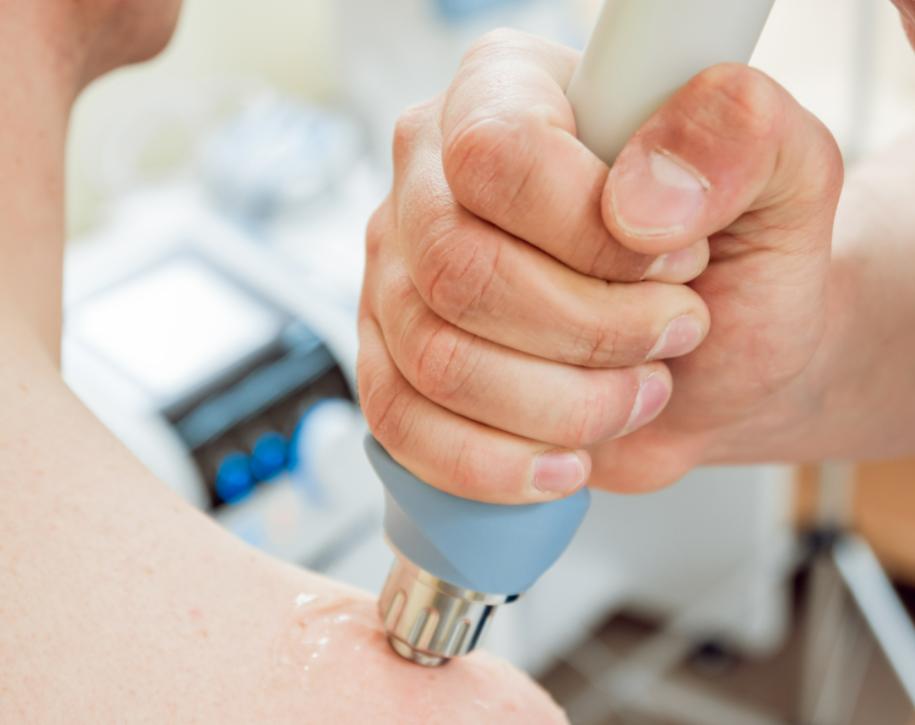 Shockwave Therapy in Woodhill
The staff at MyoHealth Physio is one of the very few ones who know how to correctly administer shockwave therapy in Woodhill. Shockwave therapy has quickly become one of the go-to methods to tend to traditional surgical methods. We have cutting-edge technology to help our clients speed their healing process by increasing blood flow and stimulating an anti-inflammatory response. We use it to treat Hamstring Tendinopathy, Plantar Fasciitis, Myofascial Pain Syndromes, Achilles Tendinopathy, Hamstring Tendinopathy, Tennis Elbow, Musculoskeletal Conditions, among other conditions. Contact us now to know how shockwave therapy can help you.
Everything to Know About Shockwave Therapy
There is a lot of chatter and confusion about what is shockwave therapy? Extracorporeal Shockwave Therapy is a method backed by evidence of treating tissue symptoms of a sports injury, tendon, ligament, and a broken bone. This advanced method applies high-energy radial waves to the affected area to increase nervous and blood supply. It involves passing intense, short sound waves to the affected area.